Scuba Diving/Passport Course Overview
This is an introductory, non-certification program suitable for two purposes:
To introduce non-divers to scuba diving. Participants scuba dive in confined or open water under closely controlled conditions.
To provide sufficient training to enable graduates of the full program to continue to scuba dive in open water under the direct supervision of active-status scuba instructors or leaders.
PREREQUISITES
Age. Minimum is 10 years for the open water portion of the program. Minimum is eight years for the confined water portion.
Training Credit.
Passport holders are eligible for Scuba Diver course credit provided they have successfully completed the PDP in the previous six months or can submit proof of additional supervised Passport dives in the previous six months.
COST
R 950.00
(Includes 3 hours pool training, air fill and use of required equipment excluding a sea dive at R 450.00 for candidates above the age 10)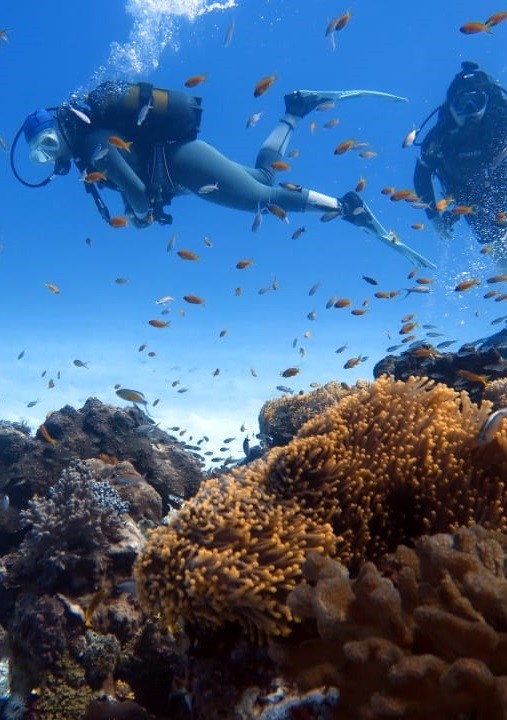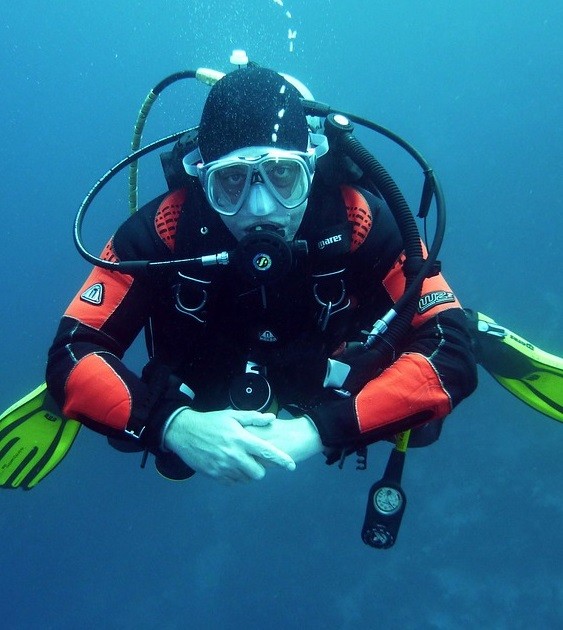 Scuba Diver Course Overview
Scuba Diver is the NAUI entry-level scuba certification course. It provides the fundamental knowledge and skills to scuba dive. Upon successful completion of this course, graduates are considered competent to engage in open water diving activities without supervision, provided the diving activities and the areas dived approximate those of training.
PREREQUISITES
Age. Minimum is 15 years by the water phase of the course. (Junior certification for ages 10-14 years is allowed)
Certification/Experience/Knowledge. Students who hold credentials from the NAUI Passport Diver Program may, at the discretion of the instructor, be awarded credit for skills and knowledge acquired.
Water proficiency skills:
Swim 200 meters, non-stop, within 10 minutes, any style.
Float in the deep end of the pool for 10 minutes.
Swim underwater, breath hold, 15 meters.
Breathe through a snorkel, without a mask on and without pinching the nose for 5 minutes.
Equalize pressure changes in the ears.
A. R4,600.00
(Includes all course material, registration, certification, air fills, USE OF: wetsuit, fins, mask, snorkel, booties, scuba equipment and weight belt, club membership, pool sessions, lectures and Sodwana qualifying dives)
B. R 8,950.00
(Includes all course material, registration, certification, air fills, your own new 5 mm wetsuit, fins, mask, snorkel, booties, use of scuba equipment and weight belt, club membership, pool sessions, lectures and Bass Lake qualifying dives)
C. R 3,500.00 / partner R 3,000.00
(Scuba diver course only, without soft gear rental – where you have your own soft gear – Bass Lake qualifying dives)
D. R 3,800.00 / partner R 3,300.00
(Scuba diver course only, with soft gear rental – Bass Lake qualifying dives)
Enroll Today For One of our Courses